Compassion and professionalism…
make Michael an excellent addition to the Moorpark Vet team. Michael is an incredibly caring individual with a background in human nursing. Michael's hobbies include hiking, camping, fishing, and gardening. He loves doing anything outdoors especially with his Australian Cattle Dog mix, Willow. Michael has always dreamed of backpacking in Thailand to see the white sand beaches and experience the culture.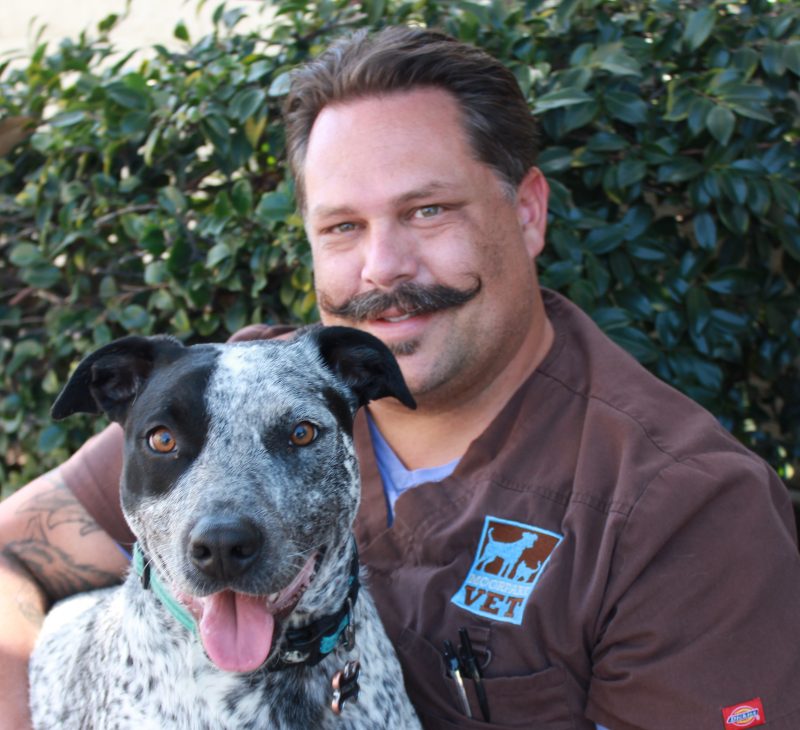 I love working at Moorpark Veterinary Hospital because...
I love animals and I love helping people. Moorpark Vet is the perfect place where I can do both. We're one big family and everyday I feel so blessed to be a part of it.
My favorite quote is...
Love the life you live. Live the life you love. -Bob Marley